---
Weekly Update 6/1/2016
---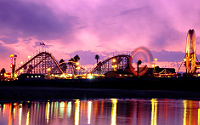 We're at Santa Cruz!
Santa Cruz is known for its moderate climate, the natural beauty of its coastline, redwood forests, alternative community lifestyles, and socially liberal leanings. It is home to UC Santa Cruz, as well as the Santa Cruz Beach Boardwalk.
---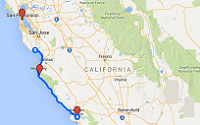 Progress:
We've run 437.1 miles.
We ran 107 miles in the past week.
We have 76.6 miles until San Francisco and 171.9 until Sacramento.
If we ran at this pace for 2 weeks we'd be at the capital.
---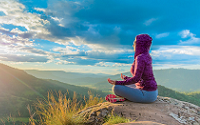 Featured Article: Meditation Can Make You a Better Runner
"Focusing just on my breath and my next step has allowed me to tap into that innate ability to know exactly what my body craves at that moment, and allows me to enjoy the run."
---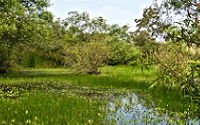 Featured Run: Madrona Marsh
The Madrona Marsh Preserve in Torrance is the last vernal marsh remaining in the South Bay area of Los Angeles and one of few wetlands located within an urban landscape.  Situated on land that was set aside for oil production in 1924, Madrona Marsh was never developed—unlike the surrounding city—and remains a valuable natural habitat for birds, reptiles, insects and even small mammals.
Note: This location is walking only.
---