---
Weekly Update 6/21/2016
---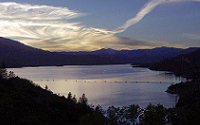 We're in Redding!
With mountains all around, miles of hiking and biking trails, a river running through it, and national parks nearby, Redding is an outdoor paradise for young and old alike. Cradled by Mount Shasta and Mount Lassen, Redding is also home to the famous Sundial Bridge, world-class fishing, bubbling mud pots, boiling lakes, and waterfalls.
---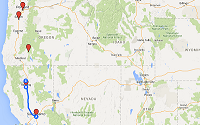 Progress:
We've run 809 miles.
We ran 81 miles in the past week.
We have 178 miles until Crater Lake National park, and if we ran this pace for 5 weeks we'd reach Portland.
---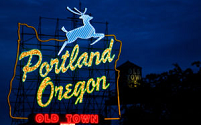 New Segment: Portland
The votes are in, and we'll be running to Portland this segment! We're jogging up through Northern California, making a quick stop at Crater Lake National Park, and then powering through Salem (the capital of Oregon) to hit Portland. Want to choose where we'll head next? Vote here!
---

Featured Article: Training In The Summer
It's been said that fall PRs are made in the summer, and with the summer months upon us, training for a fall race starts now. Workouts done during hot summer months, while tough at times, can lead to big gains in running speed, strength and mental fortitude by the time the weather cools off for your race.
---