---
Weekly Update 6/28/2016
---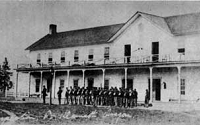 We're at Fort Klamath!
Fort Klamath was established in 1863, and was an important Army post during conflicts with the Klamath, Modoc, and Northern Paiute tribes. The fort consisted of more than 50 buildings. By the mid-1880s, the settlers in the area no longer needed protection, and in 1889 the decision was made to close the fort.
---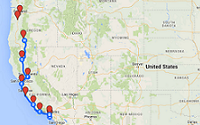 Progress:
We've run 972 miles.
We ran 118 miles in the past week.
We have 16 miles until Crater Lake National park, and if we ran this pace for 3 weeks we'd reach Portland.
---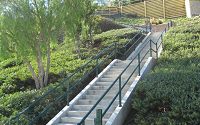 Featured Run: Signal Hill Trails
If you want a good workout between hikes, the pedestrian trails through the City of Signal Hill is the place. A number of challenging paved and unpaved paths wind through the hillsides.
---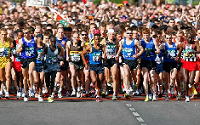 Featured Article: Brief History of the Marathon
With over 700 marathons scheduled in the US for 2015 and 552,934 finishers crossing the line, the popularity of marathons has been increasing steadily. We may know what the modern day marathon looks like, but where did it come from, and why is it 26.2 miles?
---