---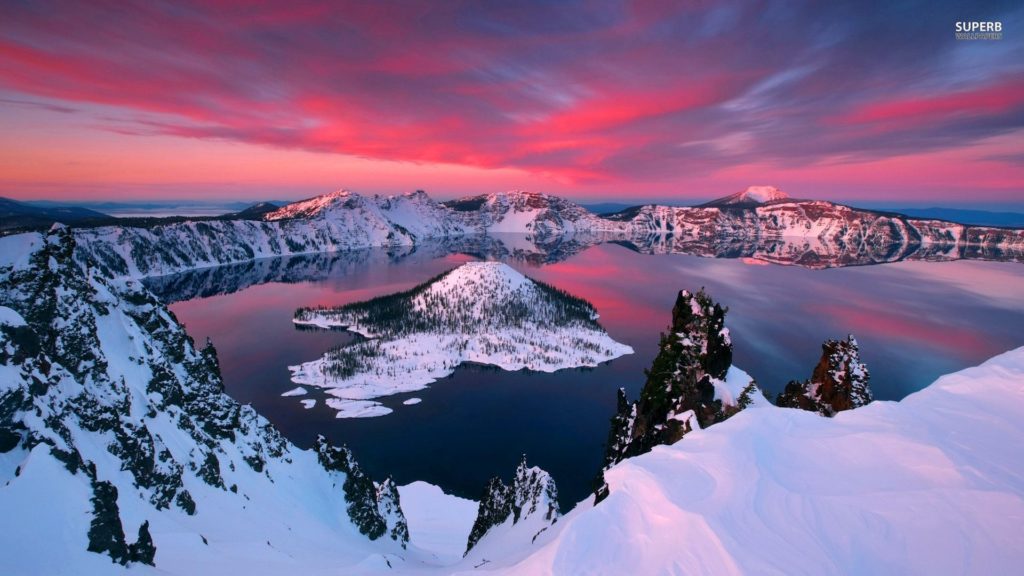 We've Reached Crater Lake National Park!
Crater Lake inspires awe. Native Americans witnessed it form 7,700 years ago, when a violent eruption triggered the collapse of a towering volcano. Scientists marvel at its purity: fed by rain and snow, it's the deepest lake in the USA and perhaps the most pristine on earth. Artists, photographers, and sightseers stand in wonder at its blue water and stunning setting.
Crater Lake is also known for the "Old Man of the Lake", a full-sized tree which is now a stump that has been bobbing vertically in the lake for over a century.  The low temperature of the water has slowed the decomposition of the wood, hence the longevity of the bobbing tree.
Two islands are in Crater Lake: Wizard Island, formed from a cinder cone that erupted after Crater Lake began to fill with water, and the smaller Phantom Ship, which has seven trees living on it. There are also colonies of violet-green swallows and several varieties of wildflowers and lichens living there.
---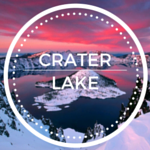 If you joined us for any part of our run from Redding to Crater Lake, you'll find a new badge in the Badge section of your profile!
---