---
Weekly Update 7/14/2016
---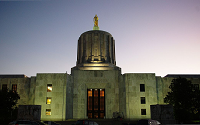 We're at Salem, OR!
Salem, seated in the Willamette Valley alongside the Willamette River, is the capital of Oregon. The city is nicknamed "Cherry City" and was the first city in the state to be recognized as "Tree City USA." Cherry trees line the city streets and the front of the capitol building. On a clear day, the Cascade Mountains, including Mt. Mount Hood, Mount Jefferson, and even Mount St. Helens are visible from Salem. While you're here, check out various events put on by the Willamette Valley Road Runners, such as the Bush Park Cross Country Series. If you ran this segment, you can check your profile for a Capital badge!
---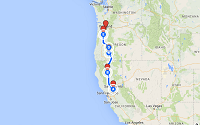 Progress:
We've run 1214.1 miles.
We ran 146.5 miles in the past week.
We have 23.9 miles until Portland, and if we ran this pace for 2 days we'd reach Portland.
---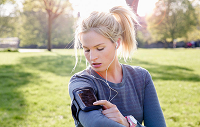 Featured Article: The Best Running Songs Monthly Mix
If your running playlist is getting a little stale, check out the 90-minute one that Runner's World has complied. At the very least you may find a new favorite song or two!
---
Easter Egg: Walk to Mordor
This won't be linked on the main menu, but we've added a little easter egg to the main site due to popular demand.
---