---
Weekly Update 7/8/2016
---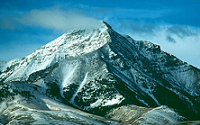 We're at Diamond Peak!
Diamond Peak is a shield volcano in southwest Oregon and is part of the Cascade Range. Composed of 15 cubic km of basaltic andesite, the volcano is older than the last ice age but probably younger than 100,000 years. It first began erupting from its northern summit and then from a new vent a little to the south, which is now the primary peak. Snow fields on the northern side may have been glaciers as recently as 100 years ago.
---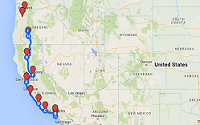 Progress:
We've run 1048 miles.
We ran 71 miles in the past week.
We have 140 miles until Salem, and if we ran this pace for 3 weeks we'd reach Portland.
---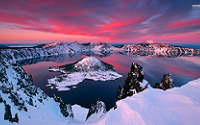 New Badge: Crater Lake National Park
Native Americans witnessed Crater Lake form 7,700 years ago, when a violent eruption triggered the collapse of a towering volcano. Scientists marvel at its purity: fed by rain and snow, it's the deepest lake in the USA and perhaps the most pristine on earth.  If you want a chance to see the full panorama, you can participate in one of the Crater Lake Rim Runs.
---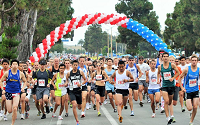 Sponsored Run: Surf City Run 5K
Congratulations to Alex, Ana, Cecille, Jen, and Brian for participating in the Surf City Run 5K!  Each of you will be receiving a badge to commemorate the event.
---